What Clients Are Saying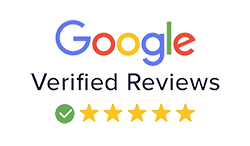 Absolute best tailor in Bangkok and Thailand. Jesse&Son has been around for a while - I have had all my shirts and suits done with them for at least 5 years - they have impeccable service, eye and taste! Most of the tailors in Thailand offer subpar service, and their catalogues looks like its 30 years old - here, you'll get top quality fabrics, great craftsmanship, and keen eye for style, insuring your pieces are relevant. They are also always great advisors, so even if you have never done a tailored piece, or know nothing about what is a good looking suit, leave it in their hands! I stop by the shop every time I'm around.
Wow wow wow!!!! I just had an absolutely amazing expedience at Jesse & Son. The father / son duo are so wonderful to work with. When I first entered their establishment, I was met with so much kindness, knowledge, and a great sense of fashion taste.

I purchased 2 jackets, 3 shirts, and 2 pants and they were so accommodating and helpful because of my overall timing in Bangkok. I just received the final product today and I am absolutely blown away by the quality and fit. I look like a million bucks.

If you are in Bangkok and want to get something high quality, come to Jesse & Son, you will not regret it!!!
Quality of product and service excellence. Jesse and Manop are thorough in the process by advising on options instead of only being receptive and go the extra mile in making the tailoring process an experience from the first minute you step into the shop. Absolutely recommended!
The absolute best tailor in Bangkok! My husband and I both went to get suits made and from start to finish Jesse, his son Manop and their entire team were amazing! We were so impressed with the work we ended up both ordering winter coats when we went back for our final fitting! Thanks again Jesse & Manop! We can't wait to rock our new clothes in Vancouver :)
I first got clothes made from Jesse and Son when I visited Thailand in 2016. My now wife even had a great time being able to make decisions on my clothes. You are only limited by your imagination when you walk in to their shop. If they have the colors and fabrics they will make it in any design that you desire. They are very friendly and awesome to work with. They retain your sizes and I have re-ordered new shirts and jackets from them 4 times since my trip. They are always amazing and comfortable and fit perfectly. My friends are always jealous of my outfits when we go to nice dinners or events. I'm just sad that I changed positions at my job and do not get to wear my clothes from them more then a few times a year. Just got a 2 new jackets for some spring events coming up and can't wait to look all snazzy. Thanks Manop and Jesse! Follow them on instagram!
After reading reviews on a few different websites, I decided to visit Jesse & Son to get a new suit and a couple of new shirts. From what I'd read, they had a finer attention to detail than some of the other well known tailors, were reasonably priced, and could make suits the fit the tall/slim build that I was after.

The shop is just off Rama I, on Sukhumvit Soi 10, it's easier enough to find, but a little further away than the grouping around Nana BTS.

When I got there, I was made to feel very welcome, and relaxed. It was a super easy experience, with a whole heap of fabric types and colours to choose from. I ended up getting more than I initially thought, just because they had so many different fabrics to select. The process was super easy also. Select the fabrics for the pieces you want, then use an ipad to go through the different styles and additions, pick the extra details you like (lining, stitching finish, initials on cuffs, etc.), get a measurement and come back in a couple of days. From start to finish, I think it might have taken two hours of my time.

I ended up with a suit, blazer and pants and seven shirts, for roughly what I'd pay for a suit and two shirts back home. I also let them have a bit of creative control on the blazer and pants, and I'm super happy with the end result. The pants I wouldn't have chosen if left to my own devices, but I'm very glad I listened, they're probably my favourite item.

Overall, I can't fault them. I'll be back for a few more items. I'd definitely recommend to anyone.
The full suit, which consists of the coat, shirt, vest and pants. I added on their shoes as well. I couldn't praise more for their professionalism and high quality of work! Thank you Manop and Nick bro!
Awesome work by Manop & team as usual! Dropped by last week for a fitting and got my set of 2 blazers, 3 shirts & pants all ready by Day 3-4. The material quality, fit and attention to detail is perfect, and you can be sure they wouldn't allow their customers to settle for any less.

Great to hear about the new plans in your pipeline & looking forward to experience it soon!
Read more testimonials